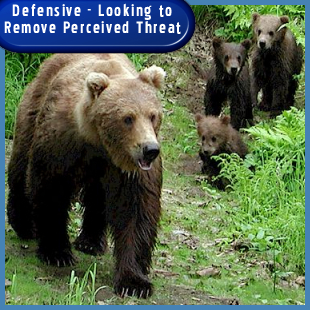 I love collegiate bike racing. No two ways about it, it is great and it really gets my heart thumpin'. I love collegiate bike racing like a grizzly ma loves her cubs. Stuff that puts my cubs (shown here as: Collegiate bike racing, UVM Cycling and Maggie) in jeopardy really piss me off.
I know that this weekend was the first 'real' road race of the year.
Kudos to Dartmouth by the way. Everything about this RR was super BA.
So maybe people weren't sure what Joe and the officials meant by 'the yellow line rule.' This rule means that you should act as though there is a wall of daggers that start at the first of the yellow lines on the road. These daggers are so sharp and so fierce that they would pierce through to your spleen and bile would come oozing out all over the road. (this isn't sexy, and being sexy is why we all wear lycra. Right?) It has also come to my attention that it is very temping to cross the yellow line. It is just so much easier than weaving through the pack or even waiting for the field to shift so you can move. This is probably true.
This weekend in a few different races I either saw or heard of something that is dangerous for people and the sport. I think that even the most self absorbed people can realize that this is potentially dangerous for themselves. Having watched what can happen to another person following a bicycle/car collision, let me tell you it isn't nearly worth it. It is unlikely that everyone in the pack has though about what this practice can due to either their cohorts or their sport.
When a motorist comes whiping around a corner at mach 5. They do
n't have a lot of time to react, and probably are not planning on a bike race going on. Even if they new a race was going on (and cared for your safety) they probably did not plan on people being all across the road. In any event they do not have a lot of time to make a good choice. Do you trust motorists enough to garentee that they will do the right thing. I sure as hell don't.
This practice can also really endanger the sport. I know that you think this might be a stretch, but that is because you are a bike racer. As a subset within a niche of society we are very self absorb, self important and self gratifying. Be that as it may, if either the right person or the right person in town government see this and realizes that by the town granting permits for this sort of nonsense they are potentially opening themselves up for the types of lawsuits that could sink a small town, they probably aren't going to let the race come back. Is this extreme action. No way, town managers and bureaucrats don't care if our tiny po-dunk race happens at all, especially if their citizens get too pissed off or if they get sued.
In the end I want bike racing to happen, and I think this is a menace to the sport. Play clean and race to win.